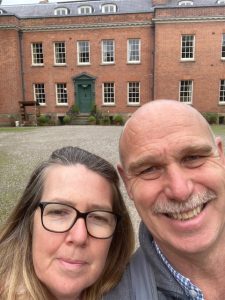 Last week we had some time off and as you do with your time off you spend it by doing work related things! So in between visiting family we made a fact-finding trip to the Clearview Stoves Showroom in Ludlow. As can be seen from the photographs, Dinham House the Clearview Stoves Showrooms are a truly impressive place, almost like visiting a small stately home or National Trust property. The inside of the is finished to a very high specification with lots of stoves, many of which were actually alight.
Interestingly, Dinham House has a historical claim to fame, during the Napoleonic Wars Napoleon Bonaparte's brother Lucien Bonaparte was captured by the British and was placed under house arrest in Dinham House. Lucien was the younger brother of Joseph and Napoleon Bonaparte, and the older brother of Elisa, Louis, Pauline, Caroline and Jérôme Bonaparte. Lucien held genuinely revolutionary views, which led to an often abrasive relationship with his brother Napoleon, who seized control of the French government in 1799, when Lucien was 24. Lucien served as the final President of the Council of Five Hundred at the end of the French Revolution, the Council being dissolved in November 1799 when Napoleon seized power. Lucien went into self-imposed exile by living initially in Rome, where he bought the Villa Rufinella in Frascati. In 1809, Napoleon increased pressure on Lucien to divorce his wife and return to France, even having their mother write a letter encouraging him to abandon her and return. With the whole of the Papal States annexed to France and the Pope imprisoned, Lucien was a virtual prisoner in his Italian estates, requiring permission of the Military Governor to venture off his property. He attempted to sail to the United States to escape his situation but was captured by the British. When he disembarked in Britain, he was greeted with cheers and applause by the crowd, many of whom saw him as anti-Napoleonic. The government permitted Lucien to settle comfortably with his family at Ludlow, and later at Thorngrove House in Grimley, Worcestershire, where he worked on a heroic poem on Charlemagne. Napoleon, believing Lucien had deliberately gone to Britain and thus a traitor, had Lucien omitted from the Imperial almanacs of the Bonaparte's from 1811 until his 1814 abdication. Lucien returned to France following his brother's abdication in April 1814.
We wanted to speak with Clearview as we had heard a number of different rumors concerning the eco status of their stoves and the future of the company. We had even heard that the company was either going to sell up or cease trading. We discovered that it is true that Clearview won't be making DEFRA approved Eco stoves, they are in no way going to stop making and installing stoves. Which is good news as I have always been impressed with Clearview stoves, if operated efficiently they are an excellent product.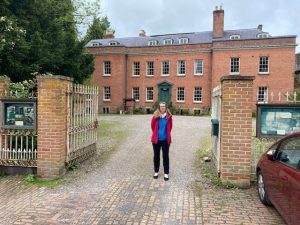 Clearview have produced a letter for public consumption, which explains their position. This letter reads as follows:
What is Eco design? 'Eco design' is a new European Standard by the European Union prior to Brexit. Eco design was scheduled without field trials and with little if any consideration of the many and varied buildings and conditions throughout Europe. Many so-called 'Eco design' products are not working, are dangerous and are clearly not fit for purpose. Clearview Stoves are confident that once shortcomings are realized the 'Eco design' standard will be changed, abandoned or ignored.
The European 'Eco design' Standard applies to new product designs for use within Europe. The European 'Eco design' product category provides for existing tried and tested products already on the market to continue to be sold, used and fitted. There is no suggestion that existing stoves will be replaced.
Clearview stoves will not build a product that does not perform at least as well as the Clearview stove thousands of homes know and love. Clearview stoves have the tightest quality standards of any UK stove manufacturer. Clearview stoves are built for the real world – they work superbly and exceed expectation. The Clearview reputation for performance, durability and ease of use is second to none. "Our Clearview is the best thing we have ever bought" is so often said. With rising energy prices and encouragement to reduce our carbon footprint there has never been a time when using a Clearview stove made more sense.
So, as I have said, I do like the Clearview range of stoves; they are simple to work on and the majority of customers who have them say they are very efficient at burning and easy to operate and maintain. Clearview have been making stoves since 1987 and are based in Bishops castle in Shropshire. They have a spectacular show room in an old stately home Dinham House (See Photo) in Ludlow, where there is the full range of Clearview Stoves displayed in rooms, with many of the stoves in operation.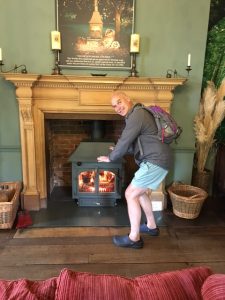 Clearview Stoves
More Works,
Bishops Castle,
Shropshire SY9 5GB
01588 650401
Dinham House,
Ludlow,
Shropshire SY8 1EJ
01584 878100
https://www.clearviewstoves.com/