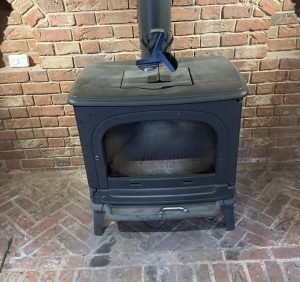 I recently swept this monster of a stove at an address in Littlebury Green. Needless to say that this stove was located in a rather large room. The customer told me that it heats the room very well and with the aid of a fan it never gets overly hot in front of the stove, but just has a nice even heat throughout the ground floor. I do a small number of smaller DRU stoves, but not many and this is the first of these large DRU78CB's that I have swept. I am much more familiar with the stoves of their partner company Dik Geurts as my blog attests to.
On 17th May 1754, a sales contract for the building of a new blast furnace was signed between Johan Baptist van den Bergh and some local entrepreneurs in Ulft, the Netherlands. This project heralded the start of a company that is still going strong to this day. The company is called De Koninklijke Diepenbrock en Reigers of Ulft or, in short, DRU.
DRU started out as a blast furnace, producing numerous products from cast iron. DRU pots and pans are still well known today. When natural gas was discovered in the Netherlands at the beginning of the 1960s, DRU switched to producing gas fires and wall heaters. DRU is now one of the oldest industrial companies in the Netherlands.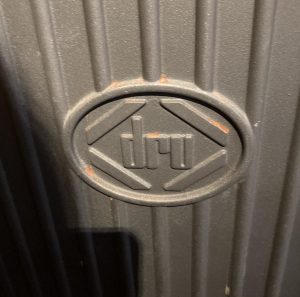 DRU is a modern company that continues to specialise in producing gas heating appliances. It is the largest producer of balanced flue gas fires and wall heaters in Europe and also produces wood and multi-fuel stoves and fires.
In 1999 it relocated from its original home in Ulft to Duiven. The buildings in Ulft, which form part of our industrial heritage, have now been largely renovated and accommodate the "DRU factory" where culture and business come together.
DRU has operations in 3 countries and a dealership network that spans Europe and beyond. On its 250th anniversary, DRU was awarded the prestigious designation of 'Hofleverancier' or a Supplier to the Royal Dutch Court.
Drugasar was founded in Manchester in 1975 as the UK distributor for DRU functional heating products. It became a fully owned subsidiary of DRU in 2003, and now distributes gas fires, wood and multi-fuel stoves and gas wall heaters under the DRU, Dik Geurts and Spartherm brands.