Main Services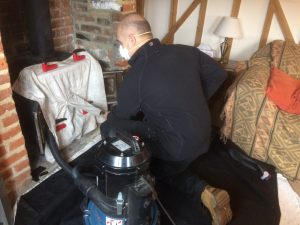 Sweeping of chimneys/flues for all solid fuel, gas, oil and biomass appliances, including open fires and inglenooks.
Removal of stubborn tar/creosote deposits which cannot be removed by sweeping alone – Involves the application of a product called 'Cre-Away' prior to sweeping.
Removal of birds nests.
Additional Services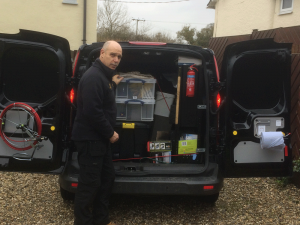 CCTV chimney/flue inspections.
Installation of carbon monoxide alarms.
Minor stove repairs including replacing damaged firebricks, fire-cement seals and ceramic rope seals.
Smoke testing (flue draft testing) – Tests the draw/draught of the chimney/flue to ensure it is operating correctly, i.e. there is enough of a draw to evacuate the combustion gases, but not too much, which would damage the appliance by over-firing.
Advice on the correct use and cleaning of appliances, on fuel use and on all chimney related issues.